GET OUT THERE ON JULY 4
Are Bermuda and Kona, Hawaii the hottest spots on the planet for big blue marlin? After all, Bermuda and Kona have each won the World Cup seven times in twenty eight years. That, however, is not the whole story. The odds are stacked in favor of the locations with the most teams entered in the tournament. That would be Bermuda and Kona. Other hot spots such as the Canary and Cape Verde Islands, Madeira, Azores, Bahamas, Caribbean, and South Pacific Islands and many other places are probably just as likely to produce a big blue marlin on any given day but fewer teams are fishing there.
The World Cup has been won in 10 locations world wide. You just have to get out there. It also does not necessarily require a huge marlin to win a huge pot of money. A 585 pound marlin won the Big Blue Challenge in 2011. Thirty five percent of the World Cup events have been won by marlin under 650 pounds.

On July 4 you have a choice. You can sit in your back yard eating hamburgers and drinking beer, or fish the World Cup for a chance to win hundreds of thousands of dollars.
GET OUT THERE !
Press Releases
Resources
World Cup Reps.
BLANK CHECK WINS WORLD CUP
July 6, 2013
The World Cup Blue Marlin Championship (World Cup) is an international event that took place on July 4 in 18 countries and territories with 130 teams participating. However, for the second year in a row it was Bermuda where the winning blue marlin was landed.

JULY 4 WORLD CUP FAST APPROACHING
June 6, 2013
Teams from around the world will compete in the 1 day, winner take all, July 4 World Cup Blue Marlin Championship. (World Cup). The entry fee is $3000 which covers everyone on the boat. The Big Blue Challenge is an optional $5000 division for those seeking an even larger payout. With no winner in the 2012 Big Blue Challenge, that entry fee was returned, less tournament expenses. The last Big Blue Challenge winner was a 585 lb blue marlin in Kona in 2011.

WORLD CUP REGISTRATIONS OUTPACING 2012
May 20, 2013
Registrations are being received at a faster pace this year than last. The World Cup Blue Marlin Championship (World Cup) is unique in that it allows anglers anyplace in the world to enter the tournament on July 4. Teams fish for 8 hours in their time zones with the heaviest blue marlin over 500 pounds taking all the winnings. The winning team last year in Bermuda took home over $330,000.
| | |
| --- | --- |
| Mike Leech - Tournament Director | Lynda Wilson - Assistant Tournament Director |
| Jose Ribeiro - (Madeira) | Kathy Bakke - (Kona Hawaii) |
| Jimmy Loveland - (St. Thomas) | Dan Jacobs - (Bermuda) |
| Dr Ian Nicolson - (Angola) | Berno Niebuhr - (Cape Verde Islands) |
| Augusto Figueira - (Algarve, Portugal) | Jimmy Taylor - (US Gulf Coast) |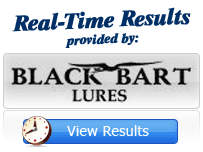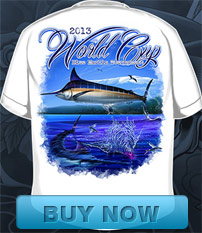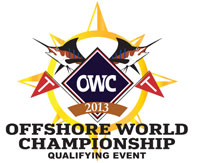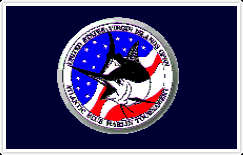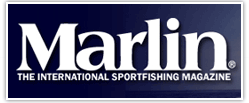 Captains, list your charter boat service for FREE!