THERE IS ONLY ONE WORLD CUP BLUE MARLIN CHAMPIONSHIP
No other big game tournament allows teams to fish anywhere in the world for 8 hours in their time zones. The World Cup is for 1 day only, for 1 species only, and with 1 winner only. There is no second place in the World Cup.
The entry fee of $5,000 includes everyone on the boat. The OPTIONAL additional $8,000 BIG BLUE CHALLENGE is for those who want to win an even BIGGER AWARD, (see rule 10). In 2023 this division was won with a 834.5 pound Hawaii blue marlin.
Fish aboard your own boat or charter a professional team in many of the big blue marlin hot spots around the world. If you live in New York, go to Bermuda; if in Australia, charter a boat in Fiji or if in Las Vegas, why not fly to Kona to fish? The World Cup has been won in 10 locations around the world with many more famous blue marlin hot spots not yet producing a winner.
The 2023 winner took home a prize of over $1,200,000. On July 4 make sure your team is ready to win a possible prize of over $1 million, not to mention bragging rights for having caught the biggest blue while competing against some of the top sport fishing teams around the globe.
Make sure the World Cup is on your BUCKET LIST !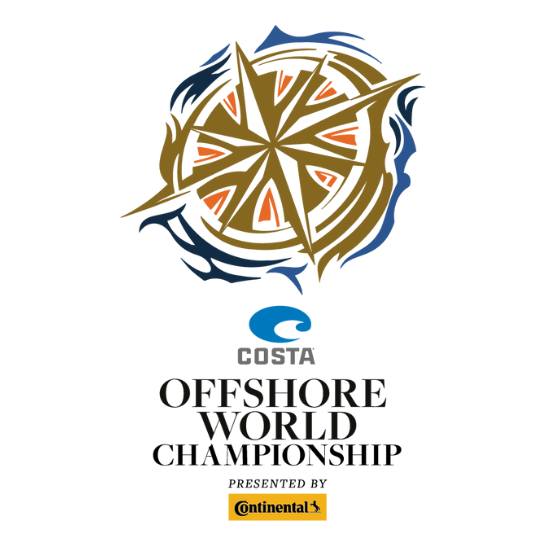 2023 World Cup T-Shirt Now Available!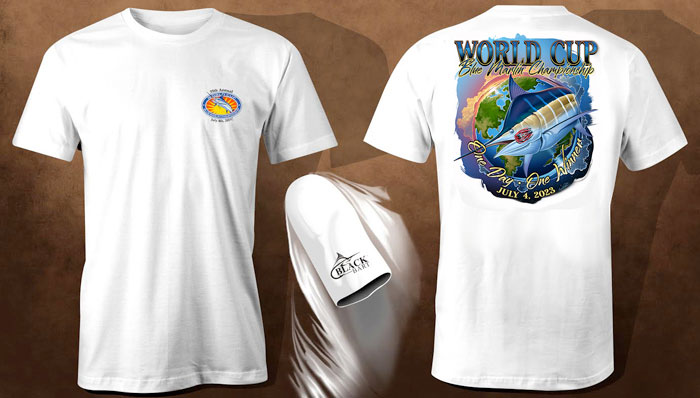 Official 2023 World Cup T-Shirts. We titled this years tournament shirt "The Cup" Limited edition when they are gone that is it …get your ordered up today!
Pre-Shrunk 6.1 oz 100% Cotton Short Sleeve Tees. World Cup logo on the front, Bart Logo on the sleeve. Sizes Small thru XXXL
LATEST NEWS
Record Payout in 2022 Blue Marlin World Cup as My Victoria and Done Deal Catch the Winning Fish
20220711182444
Blue Hunter Wins 2021 World Cup With Grander Blue Marlin
20211014030158
La Onda Mila Wins the 2020 Blue Marlin World Cup!
20201214030026